Copyright (c) 2002 the site owner
All rights reserved no part of this site
may be used without expressed written permission from the site owner
,00
Monkey Party
Hire an experienced handler to Rent a Monkey for your birthday party or any event in Southern California, Phoenix, AZ, and Las Vegas, NV, or all over the USA by plane.
A trained monkey with handler can entertain your guests for any theme of event such as a pirate or tropical theme party for adults or for a birthday party. Have a monkey with a monkey handler at your event. Find professional USDA permitted trainers that provide monkeys and other exotic animals for production work. Traditionally, Monkey rentals are usually $1500 minimum depending on your location and availability for up to a three hour maximum visit or day of production. There is no minimum rate below that for less time. Travel costs may also be added for some states. The LA and Las Vegas area is $1000 to $1500. Boston and New York area is $2500 to $3000+ minimum.
To get a price quote, send an EMAIL with the following information. Do not telephone, a trainer will only respond to EMAIL inquires that include all of the following: a full description of the project and what you want, your full name, your phone number, your address, also your company name, phone number and address with another contact name at this phone number, and the address of your event location, the date of the event or production, and the name and email and website of the event, or production. Professional inquires only, rate quotes are only provided by the trainer and or animal owner.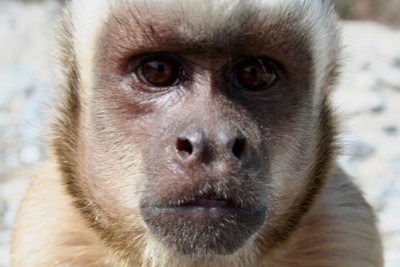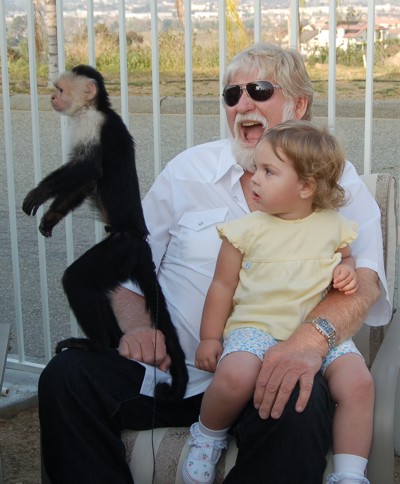 You can't help but laugh when a monkey is crawling on your lap.
EMAIL to inquire about how to hire an experienced trainer to rent a monkey to entertain at your party or event on So Cal or other states in the USA. Ask about trained Baby Chimps which are available also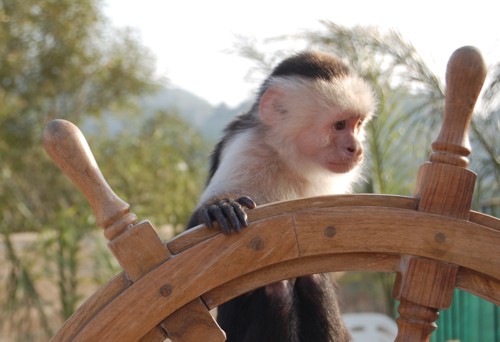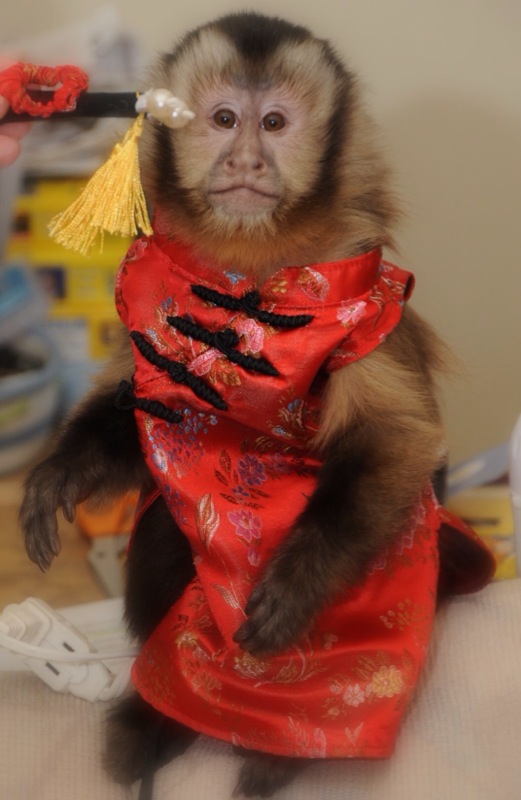 Monkeys for film and television
We provide trained monkeys and Champanzees for work in motion pictures and television production. We can also produce your complete video production using monkeys and chimps. We specialize in short film and commercials shot on HD video. Our experienced crew will shoot your video and edit it for broadcast quality at any budget.
Not all services available in all areas. Our primary service area is Southern Californian. We also provide pirate entertainers for events in Northern California, Las Vegas, and other locations anywhere in the USA for special events. Some of the cities we serve in Southern California are LA , Hollywood, Los Angeles, La Puente, Covina, West Covina, Whittier, Azusa, San Dimas, Long Beach, Seal Beach, Cerritos, Gardenia, Redondo Beach, Manhattan Beach, El Segundo, Marina Del Rey, Malibu, Palos Verdes, Reseda, Pasadena, Arcadia, San Marino, Monrovia, Glendale, Burbank, Santa Monica, Brentwood, Beverly Hills, Hollywood Hills, Hidden Hills, Agoura Hills, Calabasas, Encino, North Hollywood, Studio City, Encino, Tarzana, Orange County, California, OC, CA, and it's cities of Anaheim, Orange, Buena Park, Brea, Cypress, Huntington Beach, Newport Beach, Corona Del Mar, Laguna Beach, Dana Point, Garden Grove, Fullerton, Orange, Tustin, Fountain Valley, Costa Mesa, Newport Beach, Seal Beach, Los Alamitos, Irvine, Laguna, L:Laguna Niguel, Mission Viejo, Coto De Caza, Villa Park, Anaheim Hills, Orange Park Acres, Yorba Linda. Placentia, Brea, Santa Ana, San Clemente, San Juan Capistrano, Ladera Ranch, Rancho Santa Margarita, Tustin, Corona, Murrietta, Oceanside, Camp Pendleton, Encinitas, Carlsbad, San Diego County, Del Mar, La Jolla, Westminster, Stanton, Covina, West Covina, Pasadena, Santa Monica, Beverly Hills, Palos Verdes, Malibu, Palm Springs, San Diego, Rancho Mirage, Indian Wells, Thousand Palms, La Quinta, Moreno Valley, Claremont, Riverside, Ontario, Upland, Cucamonga, Redlands, Corona, Las Vegas, and other locations. We also provide service in the states of New York, Illinois, Pennsylvania, New Jersey, Conneticutt, Rhode Island, Washington D.C. Maryland, Massachusetts,Texas, Florida, Arizona, Rhode Island. We will travel anywhere in the USA.